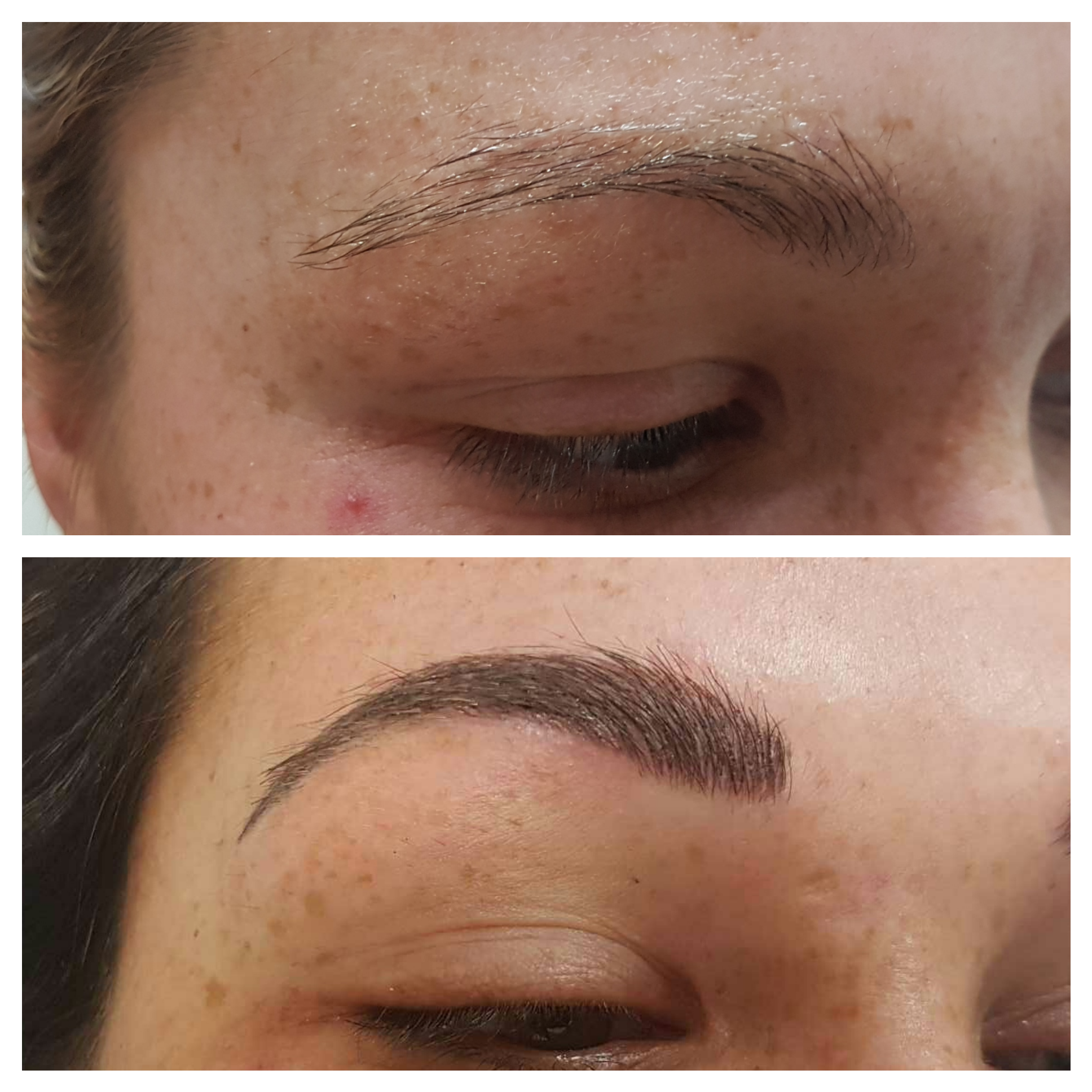 Want to wake up with your brows, eyeliner or lips already perfectly done each day? Cosmetic tattooing or "semi permanent makeup" utilises soft natural pigments that are placed into the skin to revitalise or enhance the appearance of the brows and other areas of the face. The treatments can be performed using a few different methods depending on your preferred eyebrow style.
Brow Tattoo $650
Eyeliner Tattoo $650
Lip Tattoo $1200

EYEBROW TATTOO
We offer a variety of options for cosmetic eyebrow tattoo to achieve the perfect look for your face.  On the day of your treatment we have a consultation with you, discuss the different techniques, then measure and shape your brows with a pencil first, and agree on the shape and colour.
Microblading :  The most popular form of tattoo that uses a hand tool to create fine hair like strokes that look very natural. The result will simulate natural hair but will need touch ups regularly.
Brush stroke :  With this technique, you'll get full-feathered, natural-looking eyebrows using a machine with fine needles that create more strokes. It is suitable for all ages and skin tones since the machine lets us fully control the thickness of strokes, and we can customise colours based on your preference.
Ombre tattoo : Ombré brows are two-toned eyebrow tattoos that last up to three years. While eyebrow feathering attempts to replicate natural eyebrow hairs using fine lines, we can give you ombré brows by tattooing minuscule dots on your skin that get thicker or thinner depending on the area. The overall look is supposed to look a little more polished than natural brows, like you just swiped on some product and went about your day.
An organic pigment is implanted into the skin with a microneedle which the colour will look darker for 5 days then fade to around 50%. One month later a perfection visit is required to ensure the tattoo has fully taken.
Prior to the Procedure: At least 5 days prior to the appointment you will need to organise pre and post anaesthetic with a compound chemist.
We recommend Your Discount Chemist. https://www.yourdiscountchemist.com.au/online-compounding-chemist/
During the Procedure: The treatment takes around 90 minutes, the numbing cream will be applied before and the gel applied during the treatment.  Our therapist Nichole Alpen is fully trained in Cosmetic Tattooing for over 15 years and qualified with an infection control Certificates.
After the procedure: There may be some discomfort and we will give you instructions for after care and also give you a post instruction sheet.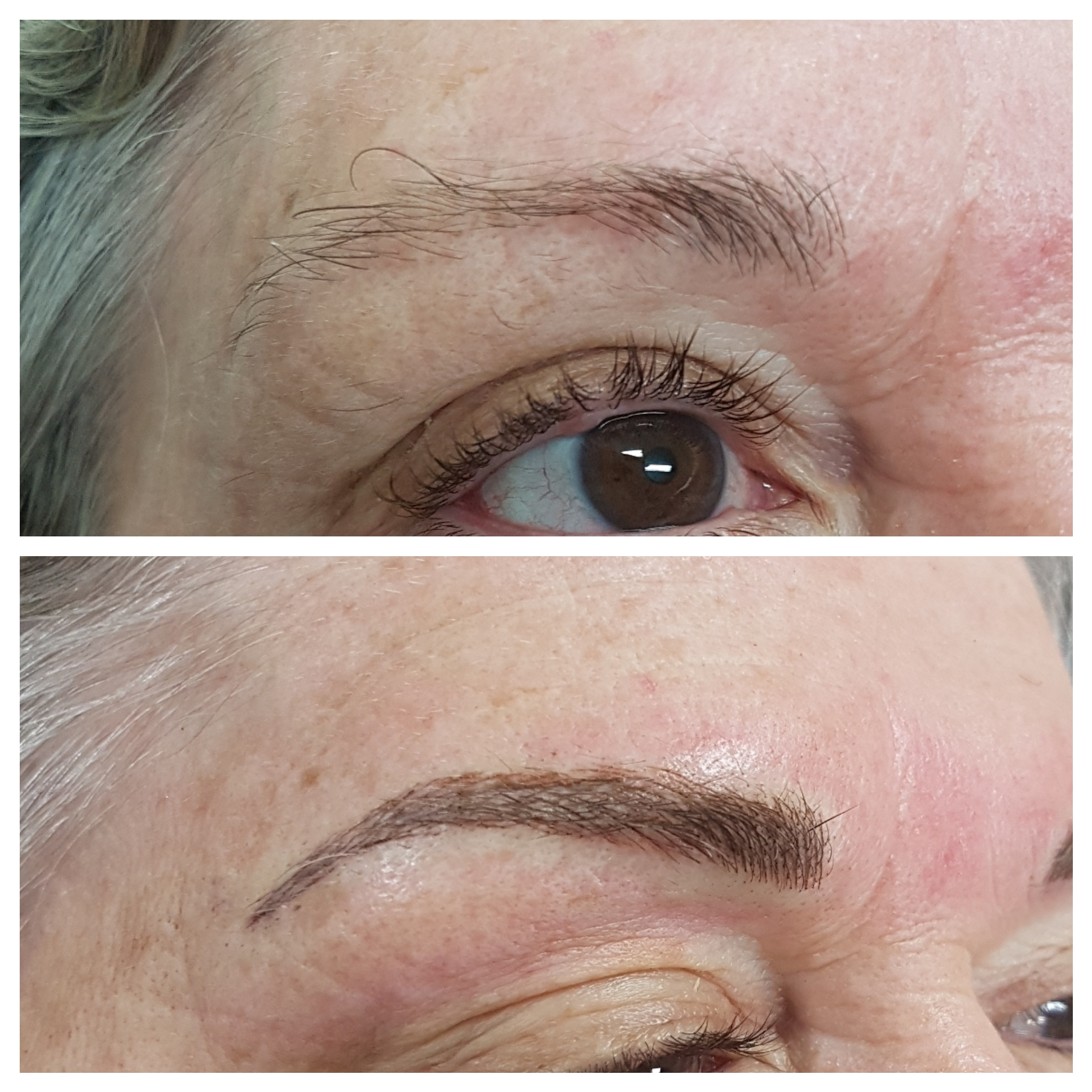 EYELINER TATTOO
Designer Eyeliner : This consist of working with your eye shape to achieve the best look for you. Whether its a dramatic or Natural look, we can add wings to open your eyes or join the corners from upper to lower to give a more seductive look. An eyeliner tattoo will define the eyes making them appear wider and more open, get the perfect eyeliner look every single day with no effort.
Lash Enhancement : Lash enhancement is a technique where we do small dots on the lash line to enhance your eyelashes. This treatment is great for men and women that want to create the natural-looking, more defined, fuller lashes.
LIP TATTOO
The latest trend is lip blushing tattoo
This can give a NEW FILLER ALTERNATIVE for a fuller pout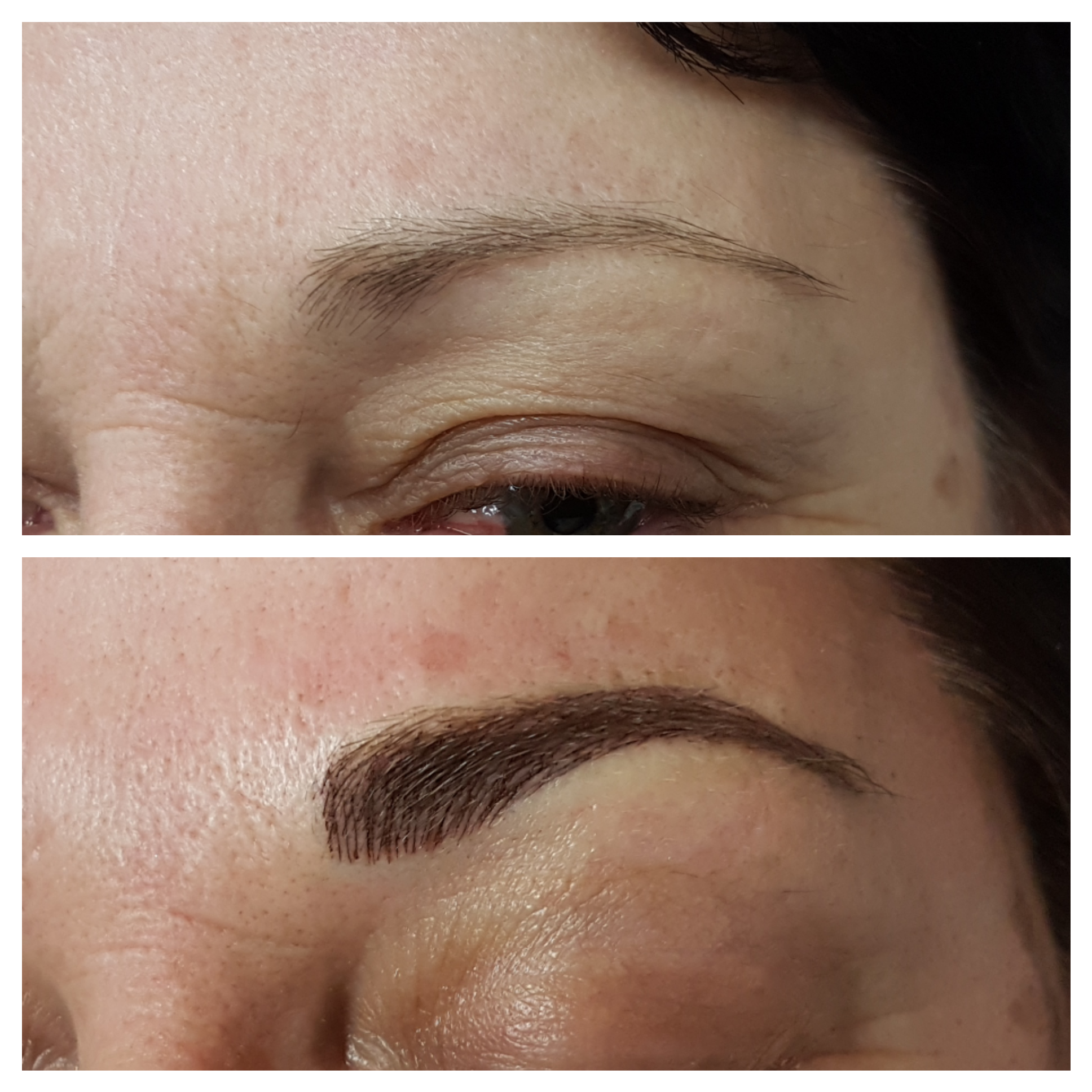 BOOK ONLINE
Book online for your next appointment. If you are unsure about which treatment is right for you, please use our online booking system to book your free consultation today.