injectables
INJECTABLES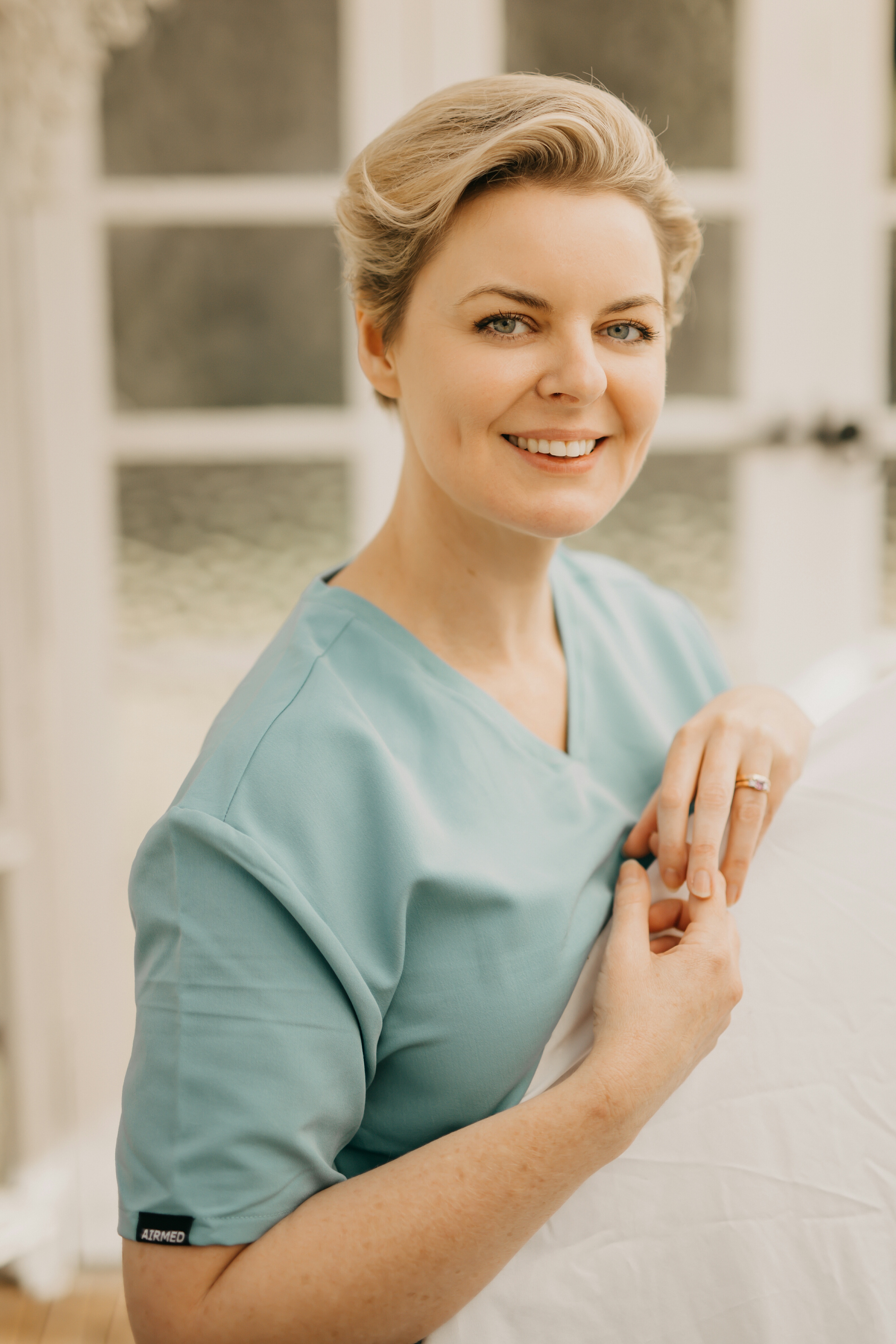 Consultation, allow 30 mins
Anti-wrinkle injections allow 15 mins
Liquid face-lift allow 30 mins
Filler (including lip filler) allow 30 mins
Kirsten Twine is a registered nurse with over 20 years experience in healthcare, for the last 13 years she has worked as a cosmetic nurse specialising in facial injections. After training at the Sydney Adventist Hospital she worked in a number of health areas before transferring to cosmetic medicine under the guidance of a plastic surgeon. Over her years in the industry Kirsten has carved out an enviable reputation as a talented aesthetic practitioner with a flair for facial rejuvenation and aesthetic symmetry.
Kirsten's passion lies with volume replenishment, feature enhancement, and liquid face lifts. Her comprehensive understanding of male and female facial anatomy allows her to "think outside the wrinkle" to treat the cause of aging concerns and prevent problems before they occur. Kirsten believes combination treatments are vital to achieve a well-rounded and natural result, thus her training in skin and injectable procedures is comprehensive including muscle relaxants, a vast array of temporary dermal fillers, semi-permanent fillers and rejuvenation treatments. Kirsten also believes that injectable rejuvenation treatments should not be exclusively for the face. "The face, Neck and Décolletage are all part of the one picture and should be viewed together when considering treatment options." Kirsten believes that every person she sees is unique and so their treatment plan should also be unique. If you are looking for a subtle enhancement, a stunning feature or a complete facial or body overhaul you will feel comfortable and extremely confident with Kirsten's design consult, plan and treatments.
Pricing and after-care information is given at the time of consultation.
Due to Kirsten's popularity, she is often fully booked. Please note if you cancel within 24 hours of your appointment or simply do not show up, you may be charged up to 50% of the treatment price.
Ready to Begin?
Find the perfect solution for your skin!
Call for an appointment on 65 833588