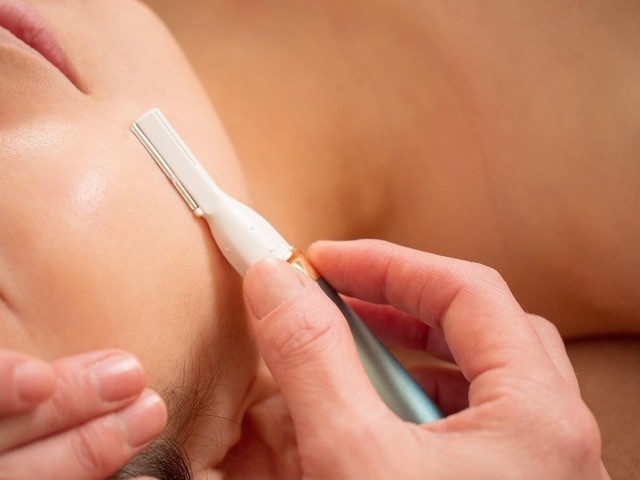 Dermaplaning is a form of exfoliation similar in theory to microdermabrasion but without the use of suction or crystals. An aesthetician grade, sterile blade is stroked along the skin to gently scrape the dead skin cells from the epidermis. This treatment temporarily removes the peach-fuzz hair on the face, leaving a very smooth surface. As with any type of exfoliation, the removal of dead skin cells allows skincare products to go on more easily and penetrate more deeply. Dermaplaning is also effective when paired with relaxing facials, non-toxic peels and LED Light Therapy. 
Deep cleanse and dermaplaning. Followed with a cooling and hydrating jelly mask to increase moisture retention, skin conditioning and collagen production. Finished with healing LED Light Therapy.
BOOK ONLINE
Book online for your next appointment. If you are unsure about which treatment is right for you, please use our online booking system to book your free consultation today.