At Beachside Medispa we offer teeth whitening treatments. Book today and smile with confidence!
Teeth Whitening (First Session) $150 Teeth Whitening (second session) $99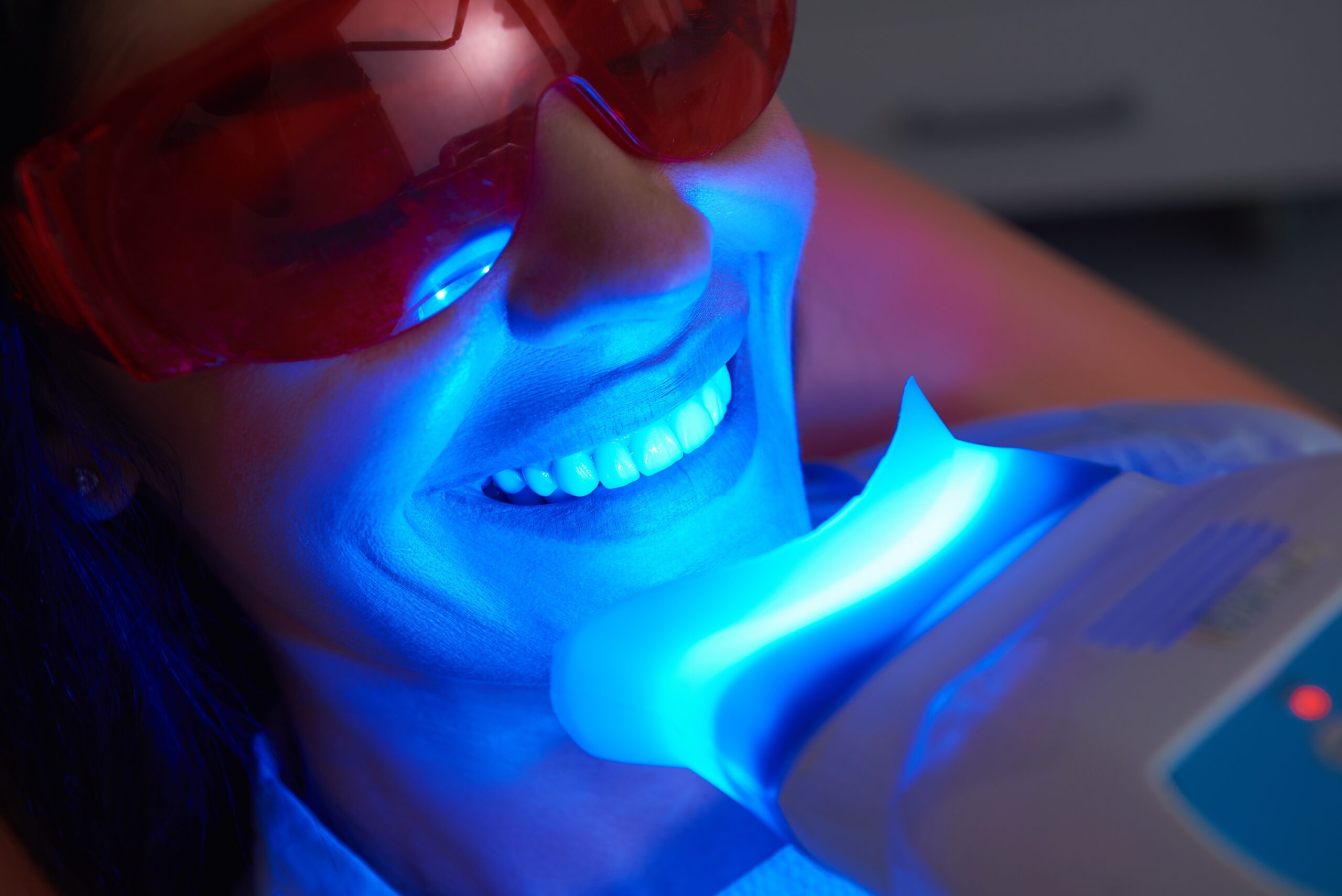 FREQUENTLY ASKED QUESTIONS
What is cosmetic teeth whitening? Is it safe?
Until a couple of years ago only dentists could perform teeth whitening treatments. Today, in Australia, teeth whitening systems are considered cosmetic products. Teeth whitening is a cosmetic procedure, not an invasive dental procedure. Teeth whitening is non-invasive and perfectly safe when administered by a trained technician. There are no adverse effects to the enamel when applied to normal healthy teeth. Our gel is powerful, efficient and safe. This treatment will not damage any existing dental work such as caps or veneers.
Is teeth whitening for everyone?
Most people can get their teeth whitened provided their teeth are in good condition. Our trained professional will perform a brief consultation prior to treatment. Teeth whitening is not recommended for pregnant or lactating women or children under sixteen.
How long does the treatment take?
The treatment consists of two, thirty minute applications of whitening gel and uv light. It is usually recommended that you have these sessions done in a single, 60 minute session so that you can walk away from the treatment with noticeably whiter teeth.
How white will my teeth get?
After undergoing whitening, teeth can whiteten between two and six shades. Although individual results will depend on how discolored the teeth were originally, the end result will be whiter teeth.
How long do results last?
This will vary from client to client and depends on the type of food and drink you include in your everyday diet, as well as your regular, daily dental hygiene habits. Generally for most people the results should last between six and twelve months. Periodic treatments may be recommended for those who drink coffee, smoke, drink red wine, iced tea, colas, and other staining foods. Typically, most people like to whiten their teeth every six months.
BOOK ONLINE
Book online for your next appointment. If you are unsure about which treatment is right for you, please use our online booking system to book your free consultation today.