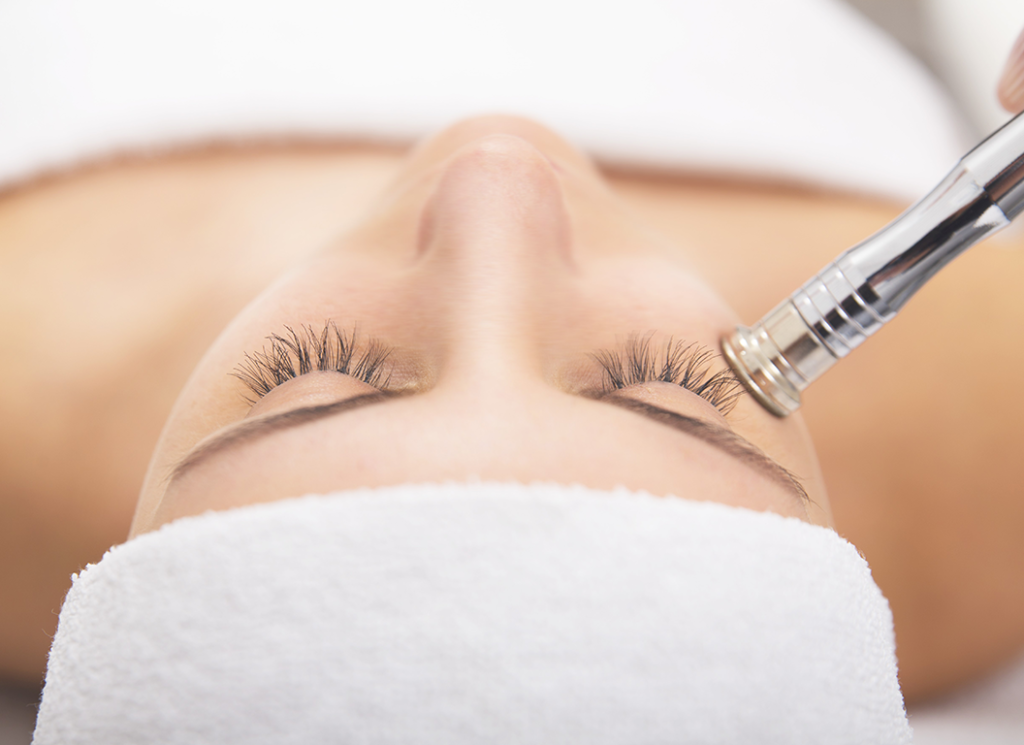 Gently removes dead surface skin toreveal a clearer, brighter complexion.
Microdermabrasion is a non-abrasive, fast results facial procedure using mechanical exfoliation to treat the face, neck and decolletage. The dead and dull surface layers of the skin are sloughed off, stimulating cell renewal and collagen production. Just one microdermabrasion treatment leaves the skin feeling smooth and looking radiant. A series of treatments can improve skin texture and tone, reduce fine lines, sun damage, acne scars and enlarged pores. This is a non-invasive procedure with no trauma to the skin. Microdermabrasion can be used as a stand-alone treatment or as an add-on treatment to any of our relaxation facials. For best results we recommend a series of micro treatments, with treatments scheduled at regular intervals.
EXPRESS MICRO FACIAL
Deep cleanse followed by micro, finished with hydrating serum.
MICRO SKIN TREATMENT
If you're looking for a fast, effective treatment for skin issues like fine lines, pigmentation, uneven skin tone or dullness, then this is the facial for you. This treatment gently sloughs off dead skin cells and allows vitamin serums to deeply penetrate the surface of the skin. A very popular treatment for the more congested skin type and results in a clean and glowing complexion.
MICRO AND PROGRESSION PEEL
This facial combines the rejuvenating effects of a superficial chemical peel with the skin-refreshing benefits of microdermabrasion. It provides results superior to what either treatment can deliver alone and allows for greater penetration of moisturiser, vitamins, and antioxidants. This facial includes, a double cleanse, exfoliation, microdermabrasion and a customised peel for your skin, finishing with healing LED Light Therapy.
$150, Face, Neck & Decolletage, allow 45 minutes
MICRO LED VITAMIN A & C FACIAL
This treatment delivers visible results in improved skin texture and radiance, as well as smoothed appearance of fine lines and pores, revealing fresh, healthy-looking skin. Treatment includes a deep cleanse, exfoliation and extractions, hot towel followed by the application of Vitamins A and C, a light massage to promote lymph drainage, finished with leave on Vitamin A and C serum.
$179 Face only, allow 30 minutes. $199 Face, Neck and Decolletage, allow 40 minutes
BOOK ONLINE
Book online for your next appointment. If you are unsure about which treatment is right for you, please use our online booking system to book your free consultation today.