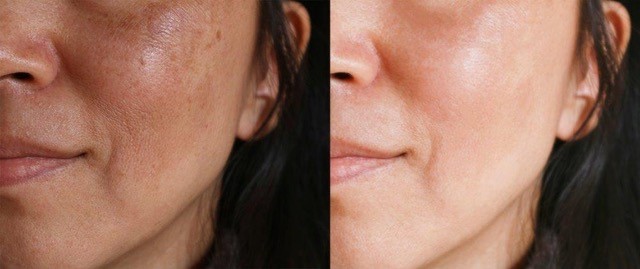 For pigmentation, rosacea, broken capillaries, facial redness, sun damage and acne scarring.
IPL Rejuvenation is a non-invasive treatment which uses high intensity, short pulses of light to penetrate the affected skin, targeting skin pigmentation, removing redness and promoting rejuvenation.
The light energy creates heat which firms the skin and shrinks pores resulting in a reduction in fine lines and wrinkles. The overall effect is an improvement in skin tone and texture, making skin appear brighter and smoother.
Results are noticeable 2-3 weeks after the first treatment. You will wonder why you waited!
Face $220, allow 45 minutes. Face & Neck $330, allow 60 minute. Face, Neck, Décolletage & Hands $550, allow 75 minutes.
Hands $100 Neck $100 Décolletage $150 Cheeks $150 Upper Arms $200 Forearms $350 Top Leg $550 Lower Legs $400 Back for $300 5 Spots $75 1 spot $50
For best results, IPL Rejuvenation is recommended once every two to three weeks for 3 consecutive IPL treatments.
$450 (corrective facial program of 3)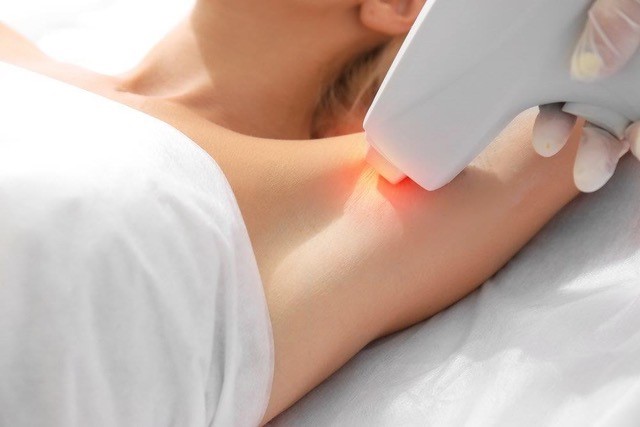 Using a 755nm laser and without damage to the surrounding skin, absorbed light heats the dark hair and destroys the regrowth potential of the follicle.
Half Leg, Brazilian & Underarm $99 Full leg, Brazilian & Underarm $129 Bikini & Underarm $49 Brazilian & Underarm $49
Chin $19 Chin & Lips $38 Face $65 Lips for $19 Forearm $119 Arms $159 Chest $119 Chest & Stomach $159 Full Back $179 Half Back $99 Shoulders $75 Stomach Line $19 Underarms, $19 Bikini $49 Brazilian $59 Toes & Feet $19 1/4 Leg $70 1/2 Leg $159 Full Leg $199
What to expect during a laser treatment?
It's important to arrive at your appointment with the area to be treated freshly shaved.
If this is your first visit, the area to be treated is cleaned and the skin prepared for a test patch analysis.
Each pulse of light will have a slight warming sensation followed by what clients describe as a slight flicking sensation on the skin. Over the next 2-3 weeks, the dead hairs will detach from the hair follicles and fall out.
Are there any side effects?
Side effects from hair reduction treatments are rare. However, it is normal to experience some redness of the skin and some very mild follicular swelling (similar to waxing), though this diminishes within a few hours.
How do I care for my skin post treatment?
For the first 24 hours it is best to avoid hot showers, saunas, swimming/spa pools and excessive exercise. It's imperative to wear sun protection on the treated areas if exposed to the sun. To minimise the risk of complications, limit sun exposure pre and post treatment. Post treatment, most clients will return to normal activities after 24 hours.
How many treatments will I need?
Effective hair reduction can be visible with each treatment. Most clients report very little regrowth after the course of treatments has been completed. Results do vary but most will achieve complete hair reduction with no or minimal regrowth. While others will require a yearly maintenance treatment. Any regrowth of hair will be weak, thin and lighter in colour.
How do I know if this treatment is right for me?
We perform a comprehensive hair reduction consultation that takes you through the entire process. This includes a patch test so you know what to expect and approximately how many treatments will be required.
GENESIS LASER SKIN TIGHTENING
Genesis Laser is a non-invasive and comfortable procedure that uses a laser to gently heat the deep layers of the skin. It can help smooth the skin and reduce the look of fine lines and wrinkles. It can be used to treat the following concerns:
Skin texture & Skin tightening
Rosacea and redness
Small veins and capillaries
Large, open pores
Acne and surgical scars
Genesis Laser Treatments can provide permanent results when removing or reducing scars. Skin conditions like rosacea or pigmentation can be improved for up to 12 months. A follow-up treatment may be necessary to maintain results for the longer term. Relax and enjoy the benefits – the gentle warming of the skin is relaxing and pain free. This treatment is followed by the application of skin boosters. Treatments last approximately 30 minutes and the number of treatments required range between 2 and 6. Treatments are usually 2 to 4 weeks apart. Genesis Laser Treatments are ideal for a lunch hour as they take between 30 and 40 minutes with no down time.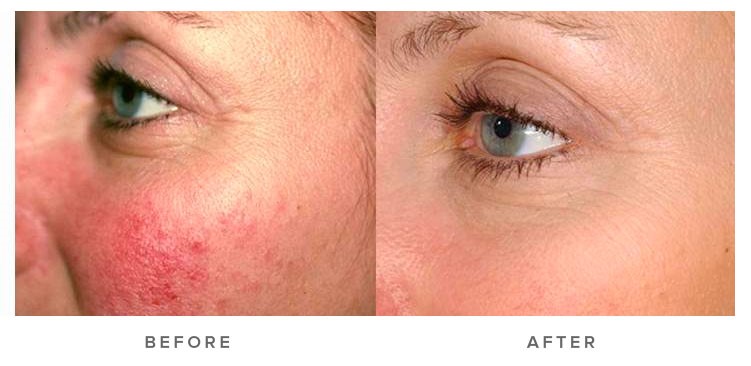 Face $299, allow 30 minutes. Face & Neck $399, allow 40 minutes. Face, Neck & Decolletage $499.Allow 40 minutes.
For the treatment of broken capillaries, redness and rosacea
Vascular lasers selectively target unwanted or abnormal blood vessels in the skin, whilst minimising damage to surrounding normal skin structures. Modern vascular lasers are very safe and effective when used by professionally trained staff.
In the case of broken capillaries, they are commonly found on the cheeks or nose and appear as small red veins just under the surface of the skin. Broken capillaries occur when the capillary walls narrow and then widen too quickly causing the interior walls to expand and remain dilated. Common causes include, sun damage, extreme hot or extreme cold, wind blowing on the face and pressure caused by intense squeezing or pressing of the area. Vascular laser technology collapses the broken capillaries without doing damage to the surrounding outer layers of the skin. Laser treatment also improves the overall appearance of the skin by evening out skin tone and encouraging the production of collagen.
If you are unsure about which treatment is right for you please use our online booking system to book a free consultation or contact us at any time. We are always happy to answer any questions or concerns you may have.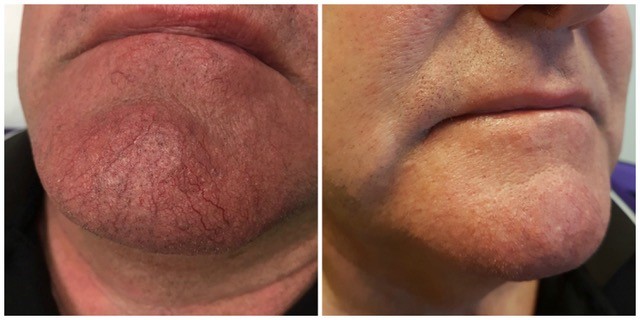 BOOK ONLINE
Book online for your next appointment. If you are unsure about which treatment is right for you, please use our online booking system to book your free consultation today.