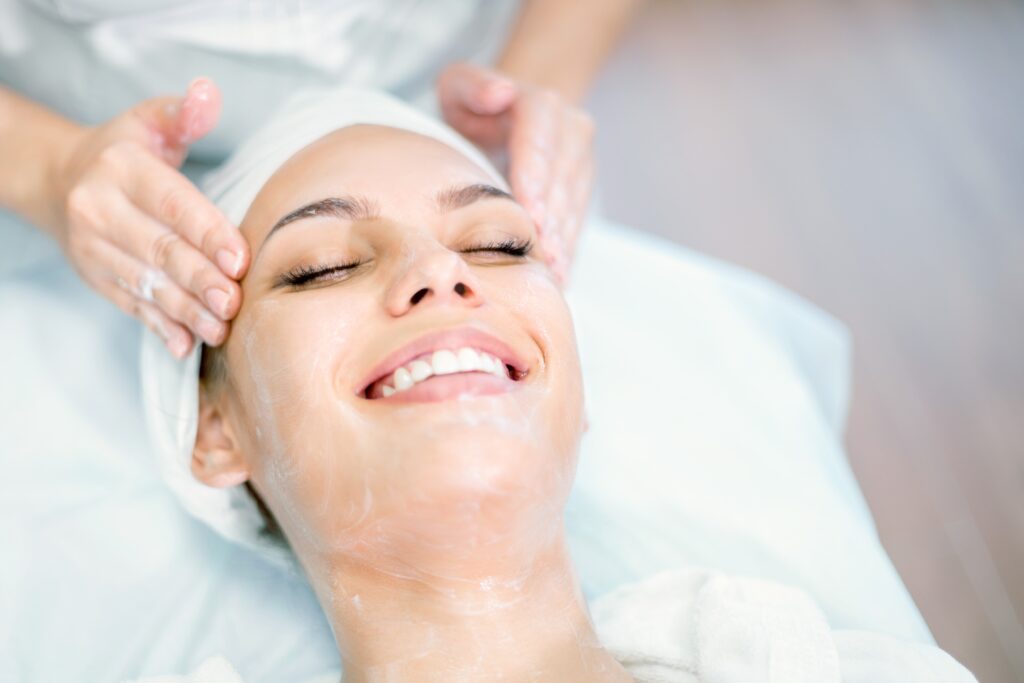 Our Rezenerate Nano Facial is an award-winning facial treatment that will refresh, restore, and renew your skin. Nanotechnology is used to temporarily create micro-channels in the skin's surface, allowing products and nutrients to deeply penetrate the dermal layer where collagen stimulation happens. It increases hydration, plumping the cells, minimizes fine lines and wrinkles, improves texture and tone and tightens the skin. 
Rezenerate Classic $179, allow 45 minutes. Rezenerate Ultimate $220, allow 75 minutes.
(The Ultimate includes LED Light Therapy & Lactic Acid Peel)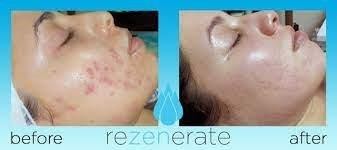 Skin Needling Dermapen Facial Face & Neck
This extremely effective collagen stimulating facial involves Dermapen Skin Needling technology along with the application of intensive formulations from Dermaceuticals. This facial stimulates the synthesis of collagen in the skin to promote thickening and strengthening of  dermal tissue. Dermapen skin needling is fast, efficient and relatively pain free, just a little uncomfortable for a few minutes. Your face may be slightly red for a couple of days and then will take on a smooth, hydrated look. Your skin will feel smooth and glowing with health after this high tech facial.
In this facial, an aesthetician grade, sterile blade is stroked along the skin to gently scrape off dead skin cells from the epidermis, leaving a very smooth surface. This is then followed by the application of a jelly mask to increase moisture retention. Finished with a healing LED Light Treatment. Dermaplaning aims to give a smooth and radiant appearance, improving overall skin condition and collagen production.
The ultimate in relaxation and results. For a deep exfoliation of the face, neck and decolletage. This facial starts with microdermabrasion followed by an enzyme peel. Then relax while a vitamin infused serum is gently massaged into the skin. This is followed by the application of a customised mask to suit your skin type and skin needs. This ultimate facial is finished with a warming and relaxing session of LED Light Therapy designed to stimulate cell repair and rejuvenation deep within the skin. This facial is perfect for congested, acne prone, dull and textured skin conditions and will leave the skin feeling smooth, hydrated and glowing. Ideal preparation for an upcoming wedding or special event.
"Pro-ageing" Rejuvenation Facial
This powerful and targeted treatment will address fine lines and dull skin texture, leaving your skin feeling soft and looking radiant. Starting with a deep cleanse, enzyme and steam, followed by a relaxing face, neck and decolletage massage, then a firming eye lift treatment to strengthen, tone and oxygenate the eye area. This is followed by a vitamin A mask and finished with a collagen boosting cell renewal serum and moisturiser. 75 minutes of blissful relaxation with visible smoothing and hydrating results.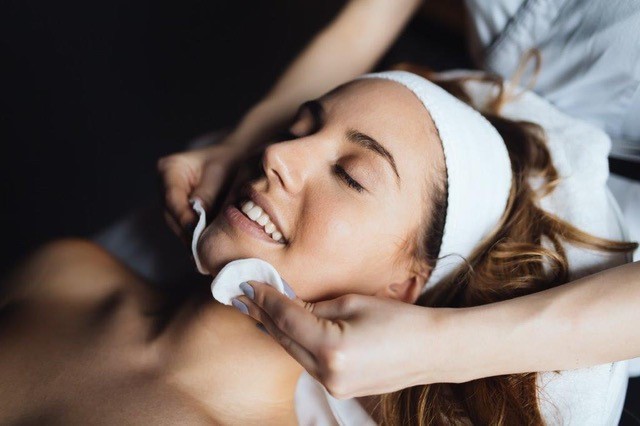 Everything is in this beautiful facial. Microdermabrasion, peel, LED Light Therapy, vitamin serum, relaxing massage and a skin tightening mask. Plumps and hydrates the skin, addresses fine lines and leaves the skin superbly smooth and glowing. The perfect gift for someone special in your life.
This facial is perfect for congested, oily, acne prone or dull skin. Following a deep cleanse, customised exfoliation and extractions, a potent purifying mask is applied to the skin for ten minutes. Finished with a hydrating and balancing treatment cream. Skin will feel clean, nourished and hydrated.
The ultimate express treatment for anyone wanting all the essentials in a half hour package. Cleanse, steam, exfoliate, mask and moisturise for a brighter, fresher look.
Jessner peels are superb for skin that suffers from blackheads, acne, congestion, enlarged pores, sun damage and pigmentation. It is a mild to moderate chemical peel, which induces superficial peeling of the skin. It has been used for over 30 years for skin rejuvenation and is still one of the most popular chemical peels. One of the main ingredients is salicylic acid which deeply penetrates the skin and removes congested sebum and dead skin cells. A Jessner peel's strength and therefore its peeling effects can be increased, or decreased depending on your skin type, skin condition and desired outcome. It can also be used in conjunction with microdermabrasion for a stronger result.
Lactic acid is an AHA which naturally occurs in milk and is known for its superior hydrating benefits. It helps to stimulate collagen production and other skin molecules to produce plumper, more even skin. This peel promotes skin brightening, superior exfoliating and is one of the best treatments for hyper-pigmentation.

Helps break down the cross linkages between aging skin cells.
Speeds up cell turnover rate.
Rejuvenated skin is smoother and has a more youthful glowing appearance.
Reduces fine lines.
Age spots lightened.
General pigmentation problems may be reduced.
Large pores become less prominent.
The ideal way to create a bespoke facial experience to match your specific needs and concerns.
Microdermabrasion Add$69
Dermaplaning Add$99
LED Light Therapy Add$60
Vitamin C Boost Add$29
Vitamin A Boost Add$35
Hydrating Jelly Mask Add$59
BOOK ONLINE
Book online for your next appointment. If you are unsure about which treatment is right for you, please use our online booking system to book your free consultation today.